Dental Implants in SE Calgary
Dental Implants Near You
Dental implants are artificial teeth that can replace and restore missing teeth. When you have missing teeth, it can affect how you eat, drink, and speak. Our practice offers dental implants in SE Calgary to help you restore your oral health and improve your quality of life.
What Are Dental Implants?
Missing teeth can occur for various reasons, from accidents to poor oral health to gum disease. The empty gaps can increase your risk of developing an oral disease, cause bone loss, and affect your everyday tasks. Dental implants are an excellent option to replace missing teeth. They are made of three components: a biocompatible screw, a dental crown, and an abutment to connect them together. They are a great option to replace missing teeth as they look and feel very natural as the dental crown can be matched to the colour of your existing teeth. They are a great option to simultaneously improve your appearance and oral health.
What Are the Benefits of Dental Implants?
Dental implants can provide a wide range of benefits, such as the following:
They improve your oral health

They feel and look very natural

They are durable and long-lasting

They improve your appearance

They improve your oral health

They prevent your teeth from shifting

They improve your ability to speak and chew

They prevent jawbone loss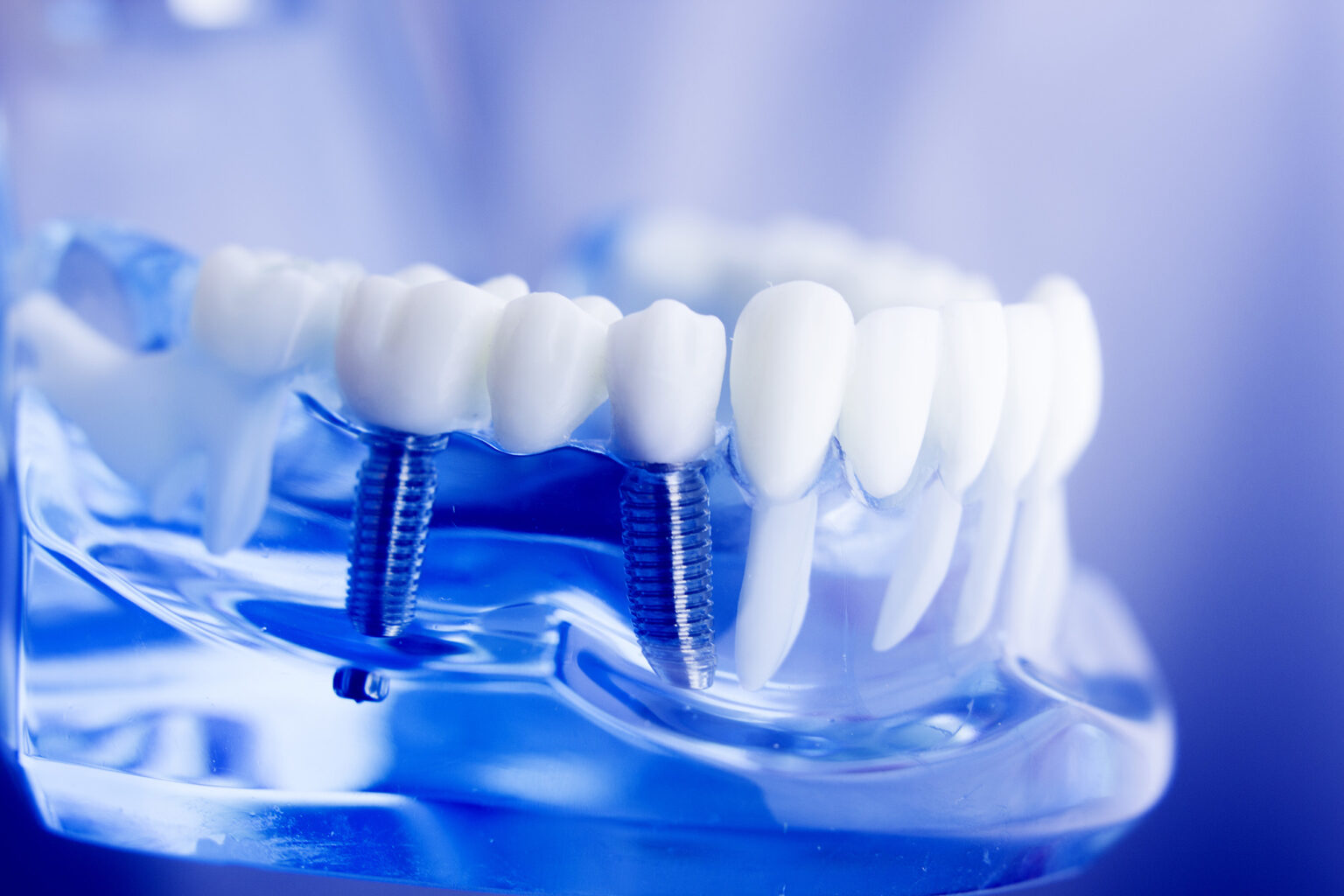 The Process of Receiving Dental Implants
Searching for dental implants near you? You will first need to schedule a consultation with our dentist to determine if you are an ideal candidate for the procedure. To be eligible, you must have a strong jawbone and healthy teeth to support the implant. If you are eligible, our dentist will surgically place a biocompatible titanium screw into your jawbone. Throughout the next few months, your body will gradually accept the screw as your tooth's new roots. Once that happens, we will invite you back into our office to permanently place your dental crown and replace your tooth.
Looking for Dental Implants Near You?
We are happy to provide dental implants in SE Calgary to restore your teeth. Please contact our office if you have any questions or would like to schedule a consultation.
Book An Appointment
Book a visit to Heritage Smiles Dental, simply fill out the form below and we will contact you back regarding the intervention you require.