Dentures Near You
Have you lost one or a few or all of your teeth? When you have missing teeth, you can find it difficult to speak, eat, and chew. In addition to difficulties in your everyday tasks, the gaps can increase your risk of developing an oral infection. Our practice is happy to offer dentures in SE Calgary to restore your smile.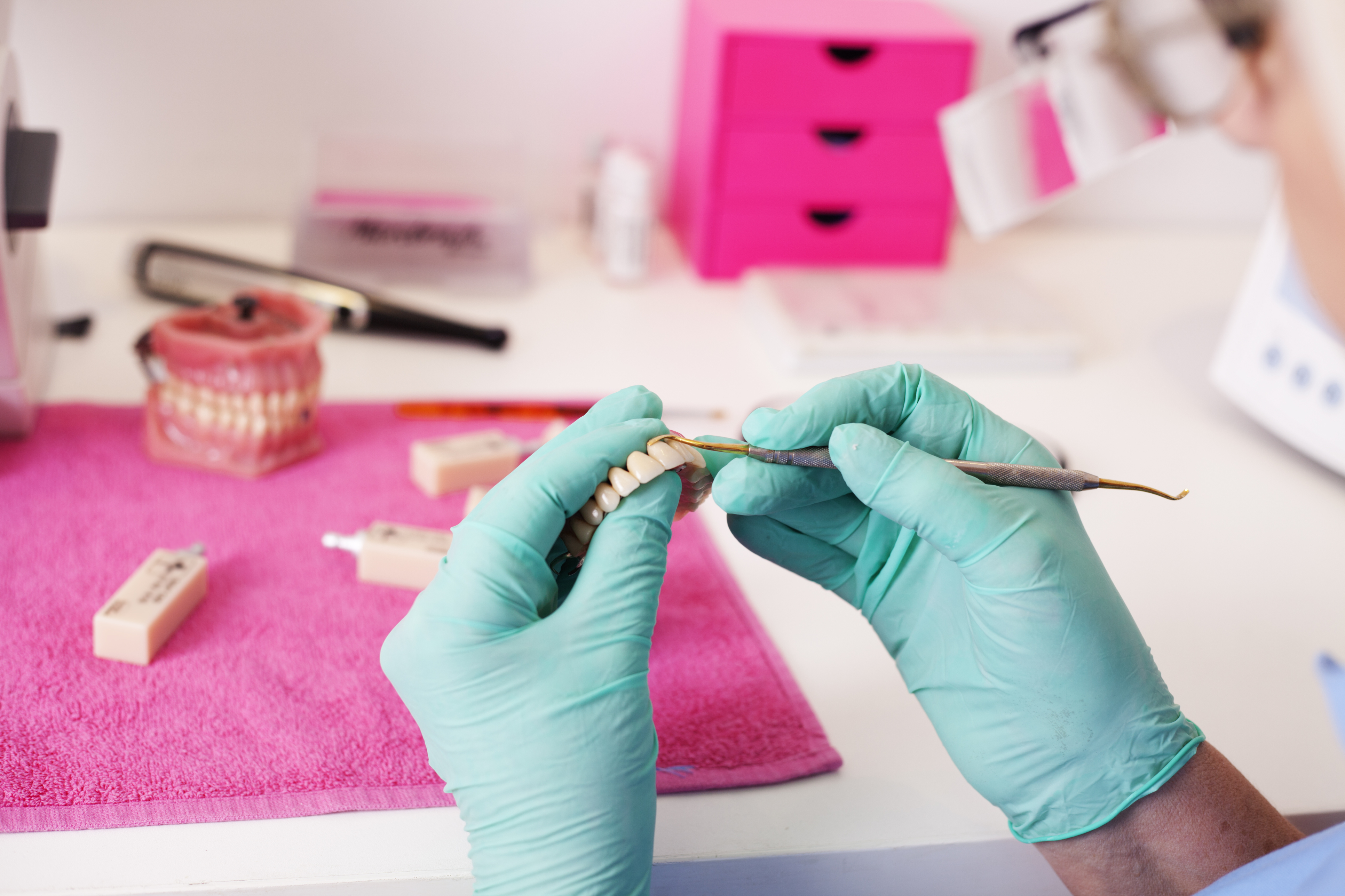 What Are Dentures?
Dentures are a custom-made set of artificial teeth. They can be made to replace a full set of teeth (complete dentures) or to replace a few missing teeth (partial). Typically, dentures are a great alternative for patients who are not eligible for dental implants or have a time constraint. Dentures can greatly improve how your mouth functions and your ability to eat, chew and speak. Please note, they will not be as strong as your natural teeth.
Both complete and partial dentures near you are custom-made and will be matched to the colour of your existing teeth to seamlessly blend in with your smile.
What Are the Benefits of Dentures?
Dentures can provide numerous different benefits to patients, including:
They improve your oral health

They are long-lasting and durable

They are easy to maintain

They restore your confidence

They improve your appearance

They prevent jaw bone loss

They prevent your teeth from shifting

They improve your ability to speak, chew, and eat
How to Maintain Your Dentures
Dentures are very fragile. Therefore, they need to be handled with care. Typically, dentures can last for many years when they are carefully cared for and maintained. The following are tips to help ensure you make the most out of your dentures:
Remove them when you sleep

Place your dentures in a solution when you are not wearing them

Rinse your dentures after each meal
Looking for Dentures in SE Calgary?
At Heritage Smiles Dental, we are proud to provide our patients with the highest quality dentures near you. Please contact our practice to learn more and to schedule a consultation.
Book An Appointment
Book a visit to Heritage Smiles Dental, simply fill out the form below and we will contact you back regarding the intervention you require.