Emergency Dentistry in SE Calgary
Emergency Dentistry Near You
A dental emergency can occur at any given time. It's important to find immediate treatment to prevent the issue from becoming worse. Our practice provides emergency dentistry in SE Calgary to ensure you can receive treatment as soon as a dental emergency occurs. Please do not hesitate to contact us if you or a loved one experiences a dental emergency.
What Are Dental Emergencies?
Anytime you notice an abnormality in your mouth, please visit your dentist as soon as possible. The following scenarios are dental emergencies that require prompt treatment:
A knocked-out tooth – if you have lost a tooth in an accident or injury, it's essential to visit as soon as you can. This increases the chance of us saving your tooth. If you cannot visit immediately, you can store your tooth in milk to help prolong it.
Bleeding gums – if you notice you have consistently bleeding gums, it can indicate gum disease.
A broken dental crown or filling – if you have a broken dental restoration, it increases the risk of bacteria accumulating in your mouth and causing an oral infection.
Soft tissue injuries – if you have injured your tongue, lip, or cheek, our dentist can examine you and provide treatment.
Chipped or cracked teeth – the longer you leave a damaged tooth, the more likely bacteria can accumulate inside your tooth and cause an infection.
Trapped objects – if you have a foreign object stuck in your mouth, please visit us as soon as possible so our dentist can safely remove it.
What Are the Treatments Available for Dental Emergencies?
The treatment can vary depending on how severe your emergency is and what caused it. The following are common treatments that can be performed:
A filling
A root canal
Porcelain veneers
A dental crown
Extractions in very severe cases
Looking for Emergency Dentistry Near You?
At Heritage Smiles Dental, we provide emergency dentistry in SE Calgary to treat you promptly when a dental emergency occurs. Please contact us immediately, and we will treat you as soon as we can. The earlier you visit us, the more likely we will be able to save your tooth and prevent the issue from becoming more severe.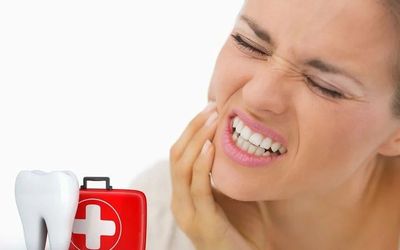 Get urgent care if you are experiencing dental pain.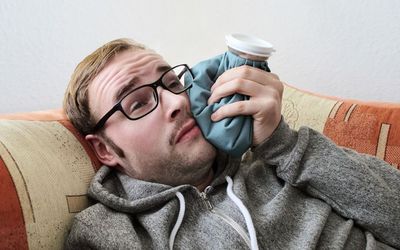 If the tooth cannot be repaired, get it removed with tooth extractions.